Main Page
From Flowcode Help
Jump to navigation
Jump to search

Flowcode v9 users should refer to the [Flowcode 9 wiki].









What is Flowcode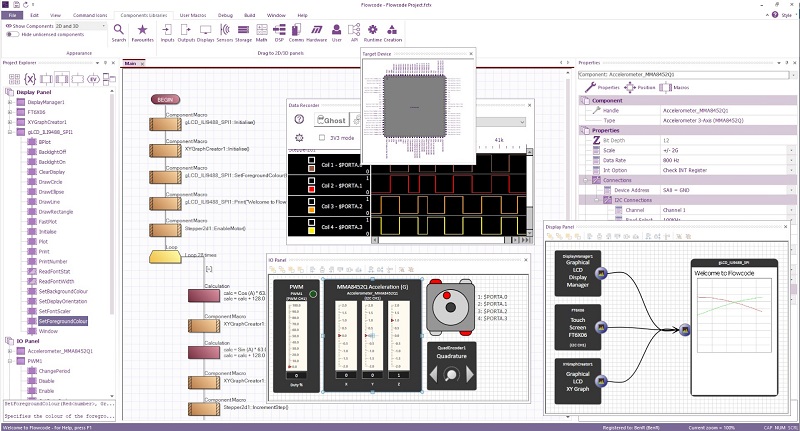 Flowcode is a graphical programming Integrated Development Environment (IDE) that allows you to develop highly functional electrical, electronic and electromechanical systems for microcontroller based systems and for Windows PCs and tablets.
Flowcode Embedded allows you to easily create highly functional programs for popular microcontrollers.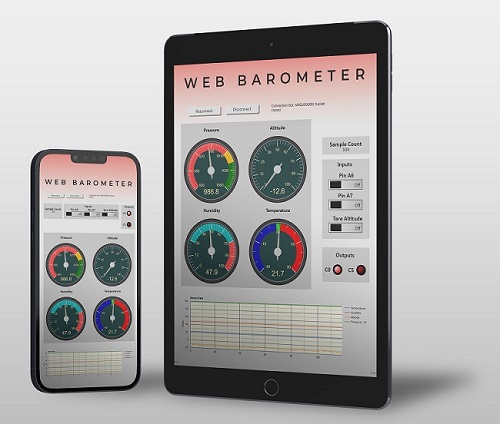 allows you to create great Human Machine Interfaces for PCs, tablets and mobile phones using low cost input output boards - locally (USB/Buetooth) or remotely (Wi-Fi, LAN, Internet) using Windows or web browsers.
Detailed glossary style overview of the aspects of the Flowcode environment broken down into relevant sections to aid in finding the knowledge you require to use Flowcode effectively.
This page contains structured exercises used throughout Flowcode Help section, and further exercises which are not featured in the Flowcode Help structure, these additional exercises range from expanded exercises on camera control and panel navigation to creating, testing, exporting and importing components.
List of components which provide detailed information about individual components as well as examples of them in use. The information provided includes component and simulation macro references as well as property references and component functionality.
Learn how Flowcode can help you debug your programs with a variety of tools and technologies designed to streamline the debugging process.
Structured overview of the library of Simulation Event macros and Simulation Functions. The information provided includes simulation macro references as well as event triggers and functionality.
Creating your own components in Flowcode gives you massive amounts of flexibility in your projects, this section covers how to create your own components and has some working examples to help.
This page contains all the new exciting features introduced in Flowcode V10.